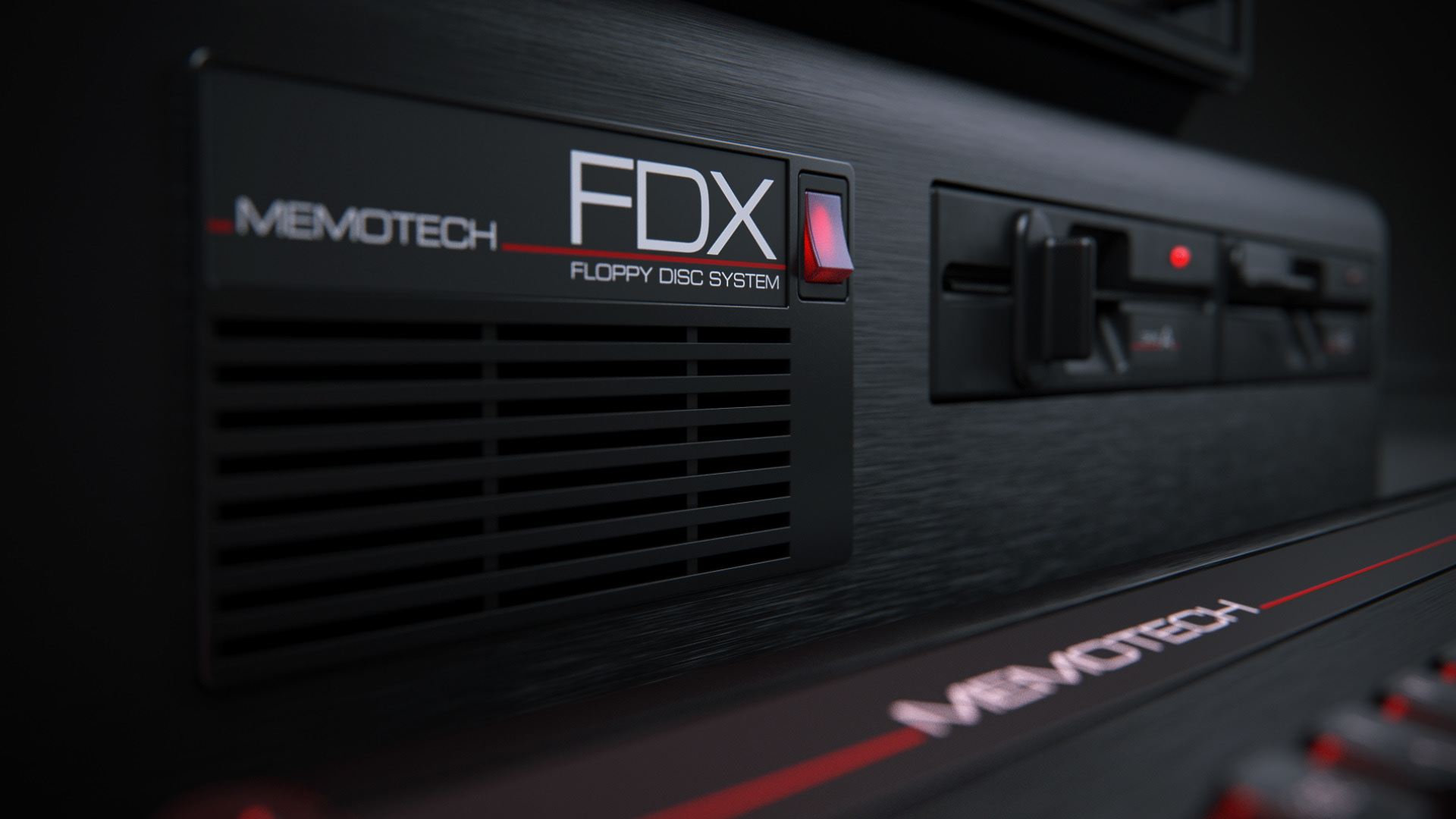 Visualization of the MEMOTECH MTX512 computer with FDX floppy extension. The Memotech MTX512 has a Zilog Z80A processor at 4 MHz and 64 KB RAM. The computer was released in 1983/1984 by Memotech. The MTX512 has an appearance in the film "Weird Science".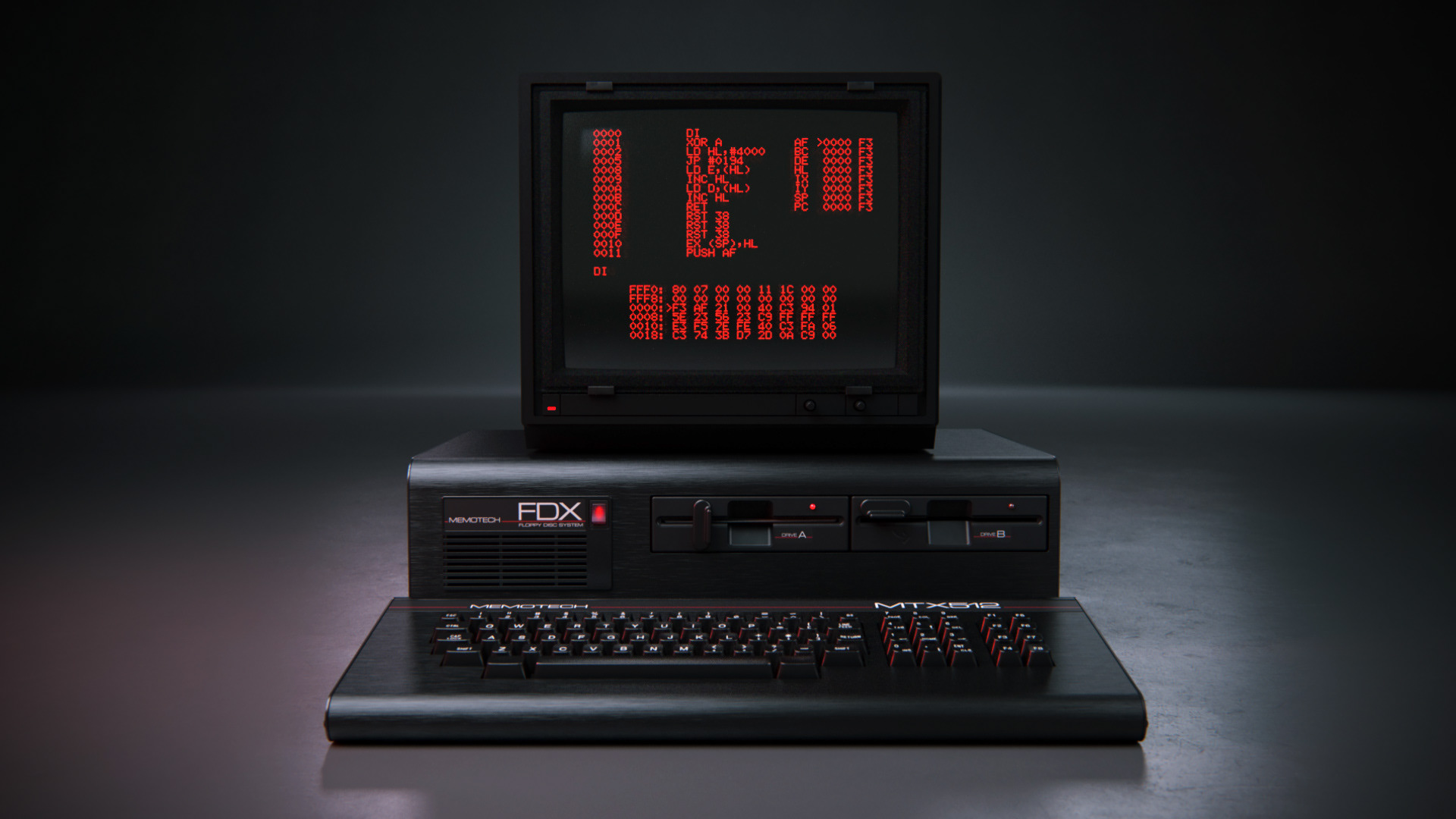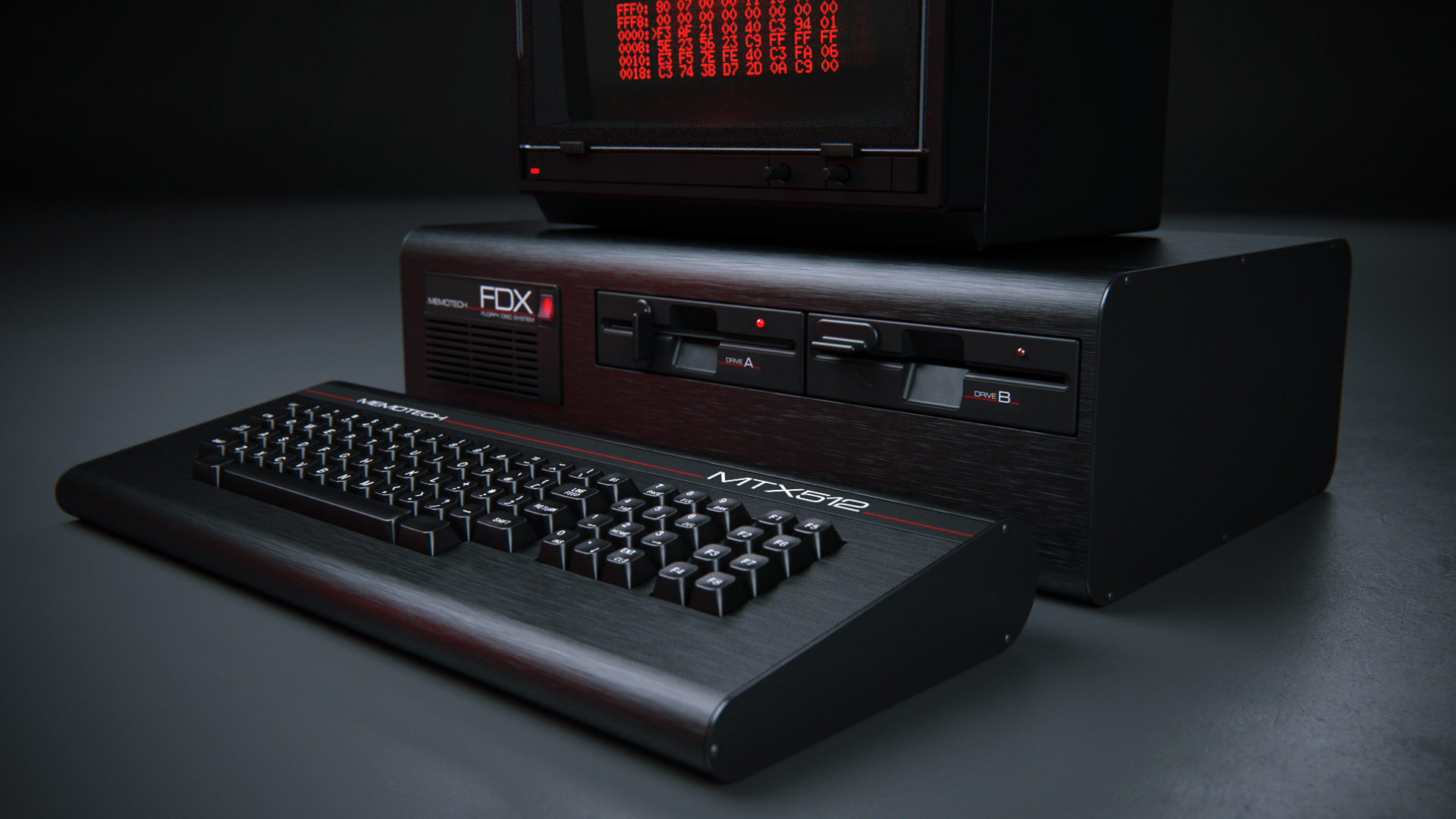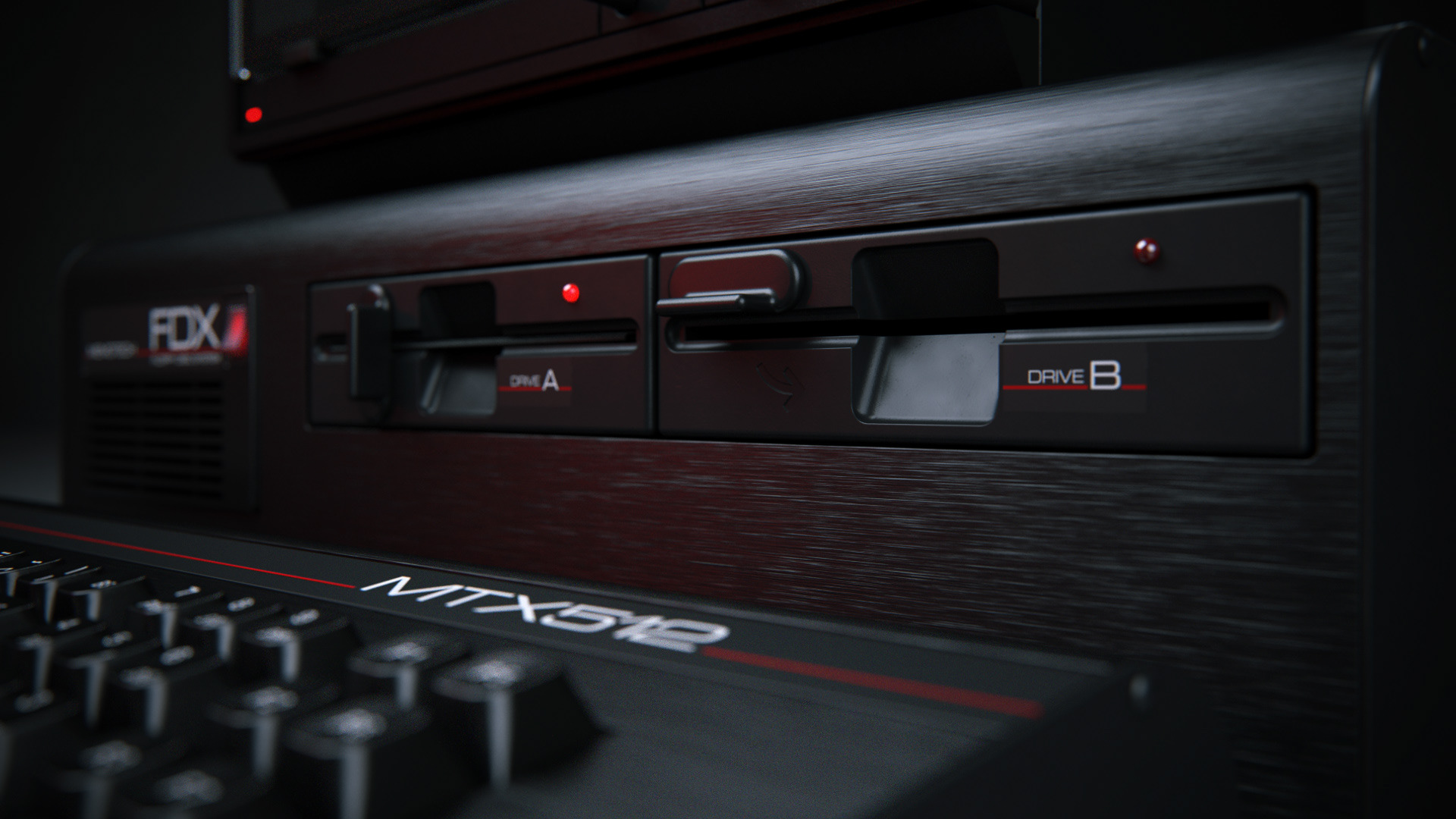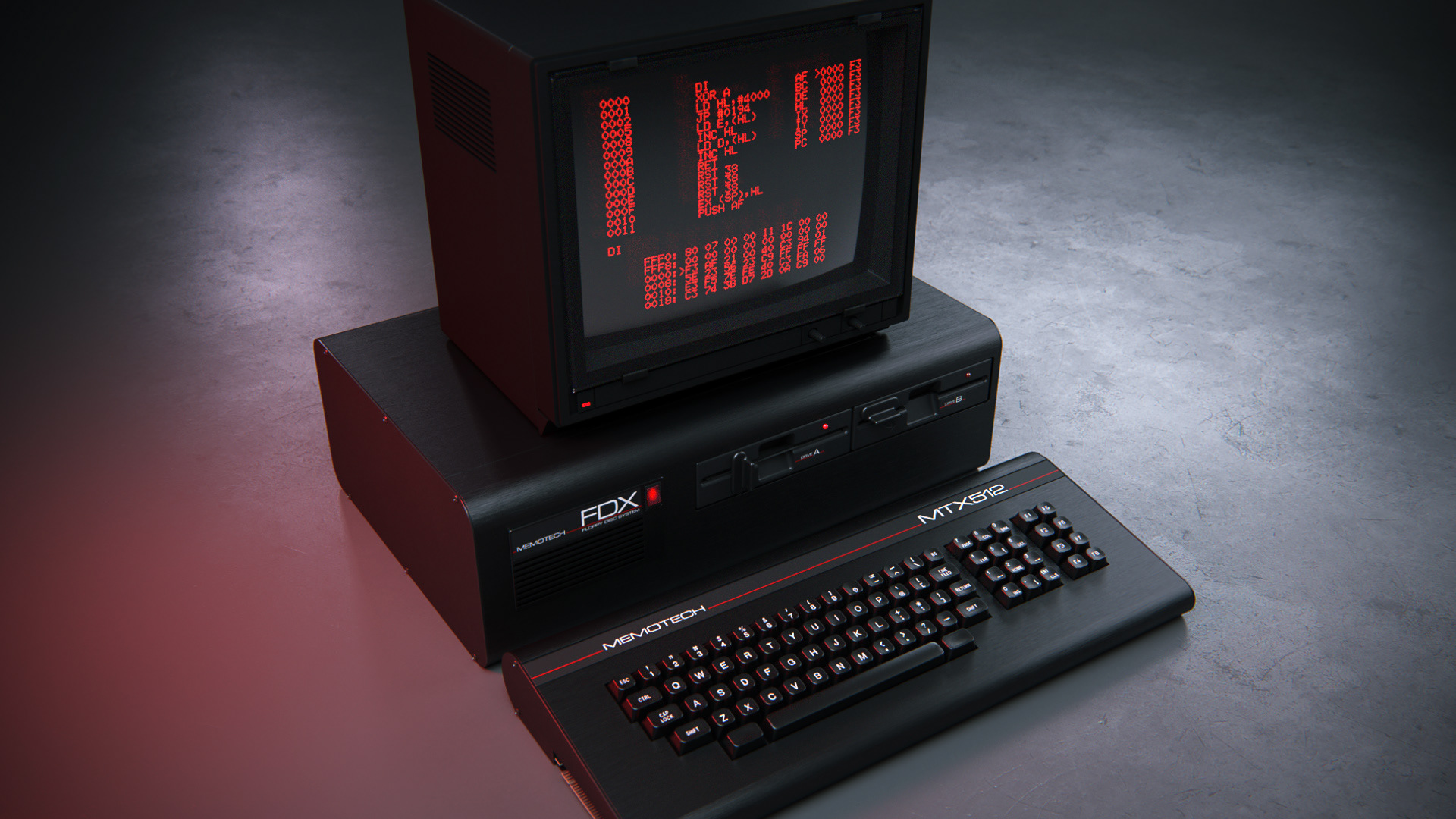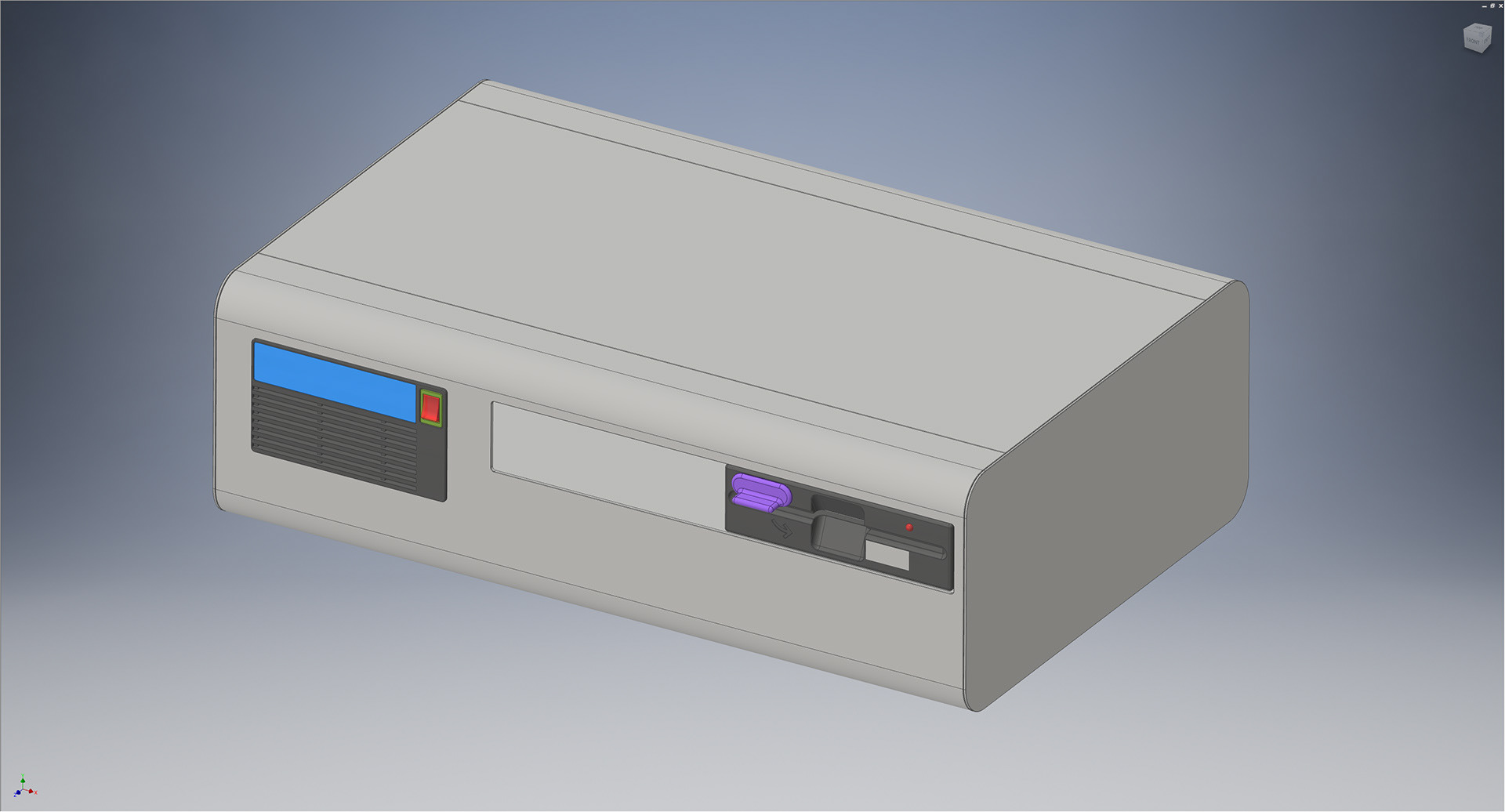 Screenshot of Autodesk Inventor 2016 while designing the FDX case.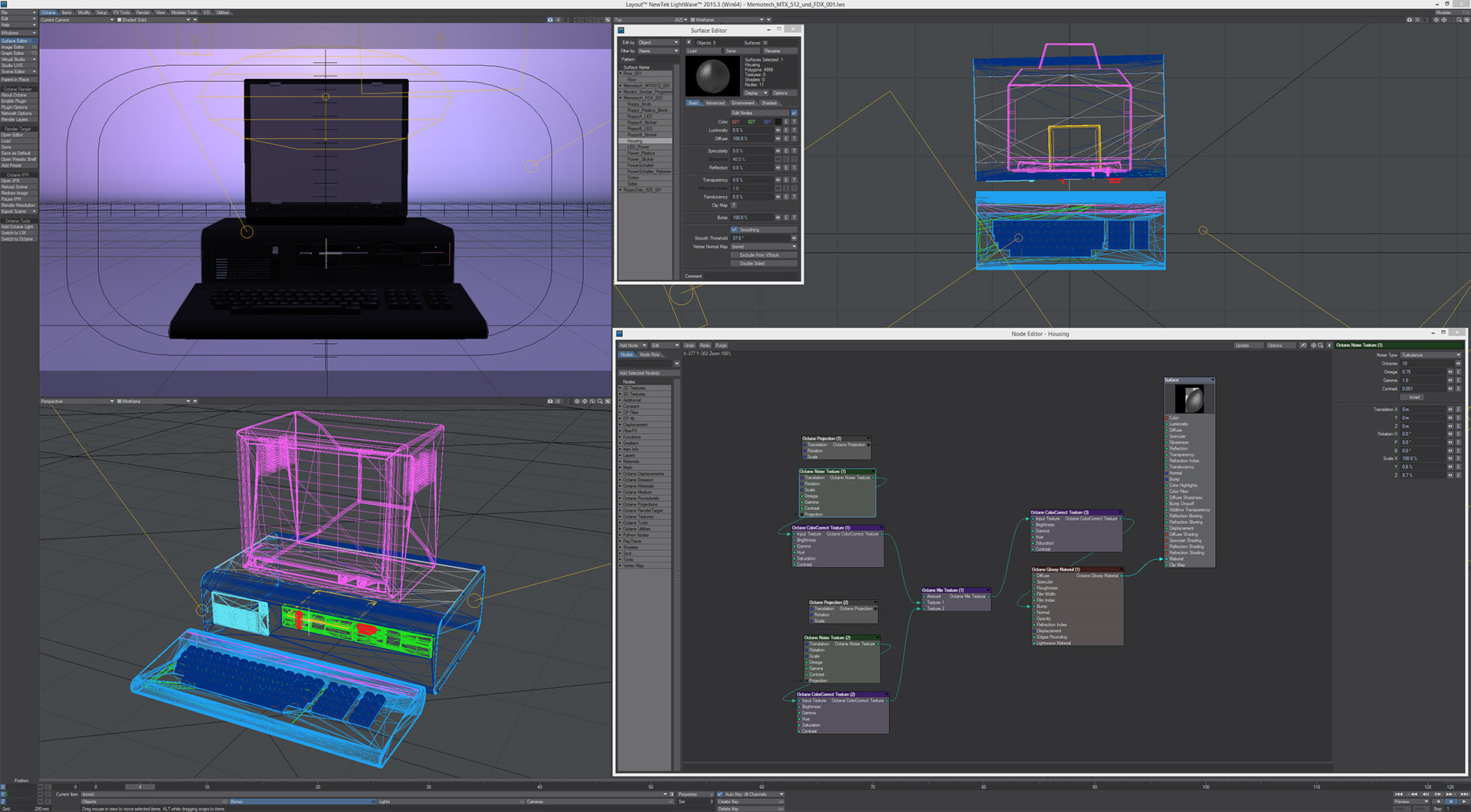 Screenshot of LightWave 3D showing the scene setup and the brushed aluminium material nodes.